Jurassic World: Dominion Dominates Fandom Wikis - The Loop
Play Sound
Introduction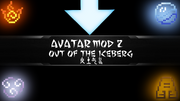 Welcome to the Avatar Mod 2 Official Wiki! This place is designed to help new players learn about the new Avatar Mod. If you have any questions, please ask in the comments section!
This wiki is centered around helping new players learn about the features of the mod. It will include all bending styles and abilities along with extra help and a guide on how to download it.
Avatar Mod 2 originally started development in June 2016 under CrowsOfWar. Over time, it had attracted many more contributors and has been updated frequently. It is currently under the management of FavouriteDragon.
Questions
If you have any questions or bugs, report them here. I will read them and get back to you with an answer. Of course, the best place to ask questions is at the #support section in the discord.
If it's a crash or a bug report, please attach a file of the crash report and I'll help fix it! Do so in the questions section!
Ideas
If you have any ideas or want to discuss ideas, please post them in the comments section of the planned features page!
Popular Content Creators
If you want to watch some Avatar Mod 2 based content, here's a list of some cool content creators!
ButterJaffa: https://www.youtube.com/user/ButterJaffa
Ch3k: https://www.youtube.com/channel/UCMprv08WgxzJFlwrMgH1_Qw
TheAtlanticCraft: https://www.youtube.com/user/TheAtlanticCraft
TheTrueGingerShadow: https://www.youtube.com/user/Thetruegingershadow
How To?
Visit the main questions page if you have any technical questions about the mod!
Discord
If you haven't joined the discord, feel free to do so! You can ask questions, interact with the developers, and talk to fellow mod-users!
Frequently Asked Questions
Q: Will <insert canon thing here> be added?
A: Yes. All canon things are planned. If you have any ideas, post them in the Discord or on the planned features comment section.
Q: Will the mod be ported to 1.16 soon!?
A: Yes. Wait for it. Check the planned features page.
Q: What's the command for adding bending?
A: /avatar bending add <username> <bending>
Examples of bending: all, firebending, waterbending, lightningbending, airbending
For more info, check the commands section.

Q: Will this mod ever be ported to Fabric or Pocket Edition?
A: Never. Way too much work for an already overworked developer team!

Q: Hey! I've done commands and everything, yet every time I try bending, it says I need to add bending. How do I fix this?
A: Turn your server or LAN world to online mode
Q: Hey I've found this bug with the mod....
A: I need your mod version, forge version, other mods, and any other applicable information.

Q: How can I support development?
A: Be cool, have fun, and if you want to we have a Patreon that you can support. That way, we can dedicate more time to the mod's development. This will also get you the tester and supporter rolls so that you can playtest the mod snapshots!
https://www.patreon.com/omegasource
Q: Where can I find the mod
A: https://www.curseforge.com/minecraft/mc-mods/avatar-mod-2-out-of-the-iceberg. If you need help installing the mod or Forge, visit the How To page before asking any questions.

Q: Chi is confusing!
A: Your chi bar is represented as an orange and a blue bar. Each element has their own chi bar, with the faded part mirroring the blue part, and the colored in part representing the orange part.
The numbers are C / T, A
C is current chi, T is total chi, A is available.
Your available chi is how much chi you can use. Current chi is how much chi you have. Orange is available, blue is locked.
Available chi is your total reserve of chi. Don't waste it!